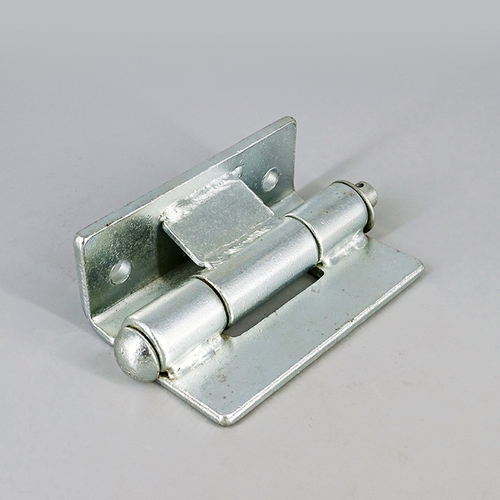 Hinge is an important hardware accessory for connecting doors. If it is damaged, how should it be repaired?
1. How to repair the door hinge when it is broken?
If the hinges of security doors are damaged, there are generally three. We can loosen the screws of hinges with a hex wrench, and then remove all hinges. Prepare a new hinge to determine the installation position. Because the old hinge has been unscrewed and has screw holes on it, we can install it along the screw holes. If not, determine the height with a pen, mark the position of the expansion screw hole, and then drill the hole. Don't make it too big to make sure that the screws can fit in. Then fix the hinge and tighten the screws.
Second, how to install door and window hinges.
1. Before installation, first check whether hinges and door and window frames, including door leaves, can match the width and thickness of the trough and hinges. Make sure the screws and fasteners also match. If the two hinges are asymmetrical, it is necessary to distinguish which page board should be connected with which fan, determine the installation position, punch holes in the corresponding positions, and fix the hinges by expansion screws.
3. What are the types of door hinges?
1. There is a common type, some are made of iron, some are made of copper or stainless steel. If it is ordinary, it has no function as a spring. After installation, install contact beads to prevent the door panel from being blown away by the wind.
2. The other is the hinge of the door, which can be divided into ordinary type and bearing type. If you choose the latter, the material is mainly copper or stainless steel, which is relatively more beautiful.
3. The other is the hinge of a pipe, which is mainly used for the connection of furniture and door panels. Generally, the thickness of the door panel is 16~20mm, which can be adjusted up and down.
Cangzhou Tianma Machinery Co., Ltd. welcomes businessmen to consult!